Santiago, cradle of pilgrimage, no longer only attracts the attention of those who walk towards the Holy Sepulcher. Walking through its stone streets between arcades, visiting its century-old stores or enjoying the unique heritage that surrounds it, makes visiting Compostela a unique experience.
Without a doubt, the jewel in the crown is its historical centre. Why? From Inferniño Apartaments, in the heart of this urban centre, we are giving you the 7 reasons.
1. Being in the middle of a World Heritage Site

Listed by the UNESCO in 1985. The old city of Santiag o is one of the most breath-taking urban places in the world. You probably won't be able to stop contemplating any corner of street and historic buildings.
2. "Plaza do Obradoiro"

Where we find the iconic Cathedral of Santiago, the "Pazo de Raxoi", the "Hostal de los Reyes Católicos" and the "Colexio de San Xerome", headquarters of the University's administration. Here pilgrims, tourists and even the own city population, sit on the square's floor every day to contemplate its beauty.
3. Gastronomy at "Rúa do Franco"

Tasting the galician cuisine in all its aspects. Where, besides savouring a good drink, you would be able to taste the typical city sweets that the local stores will be offering you at the door of their establishments.
4. "Porta Faxeira"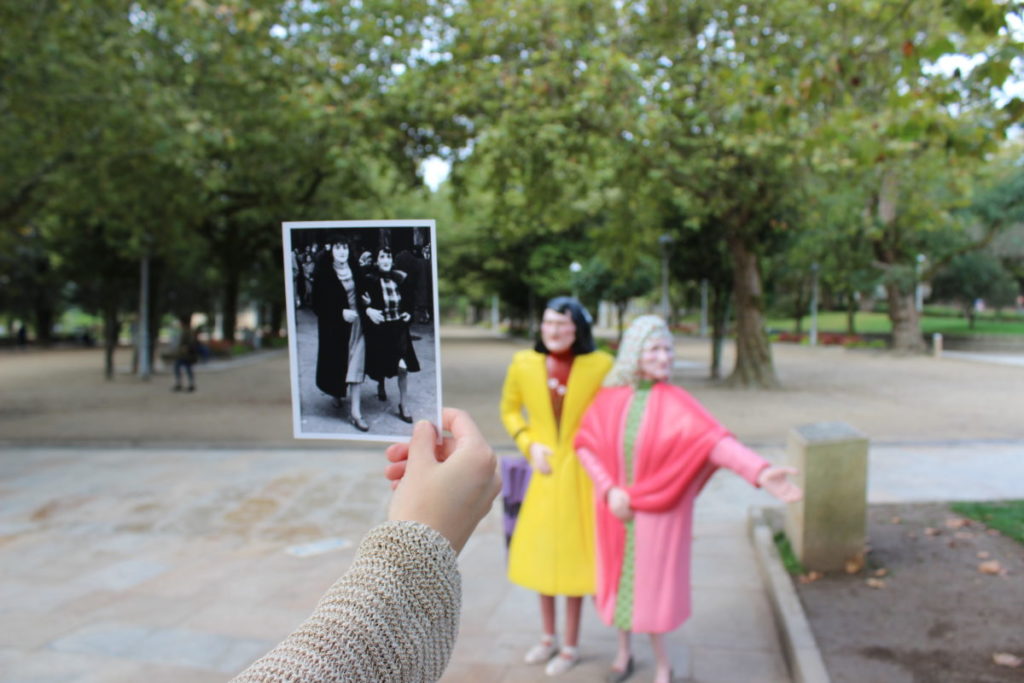 One of the doors of the old city walls and the entrance to the city lung, the Alameda park, where the iconic "Dos Marías" will be receiving you. Surrounded by nature, you will have the perfect postcard of the cathedral by your side.
5. History through endless monuments

From the "San Francisco" monastery or the "San Martín Pinario" convent, to palaces as the "Bendaña" one, "Fonseca" or "San Xerome". You must not miss out the cultural wealth of this city area.
6. Numerous museums for the most curious

The Galician Centre of Contemporary Art, the "Pobo Galego" museum or the "Casa de la Troya", an old students' guesthouse and icon of the university life in the 19th century's Santiago.
7. The city night

When the day ends, the best locals for social life open their doors. To find a "Estrella Galicia", live music or one to dance to, or to meet new people, this is the place.
Now that you know why you should get lost in the streets of the historical centre of the capital, we invite you to make your experience become unique by staying in the city heart. We are waiting for you at the foot of the Plaza del Obradoiro, in Inferniño Apartments.
Make your reservation now on our website: https://infernino.com/reservas/ or by calling +34 636 573 640.