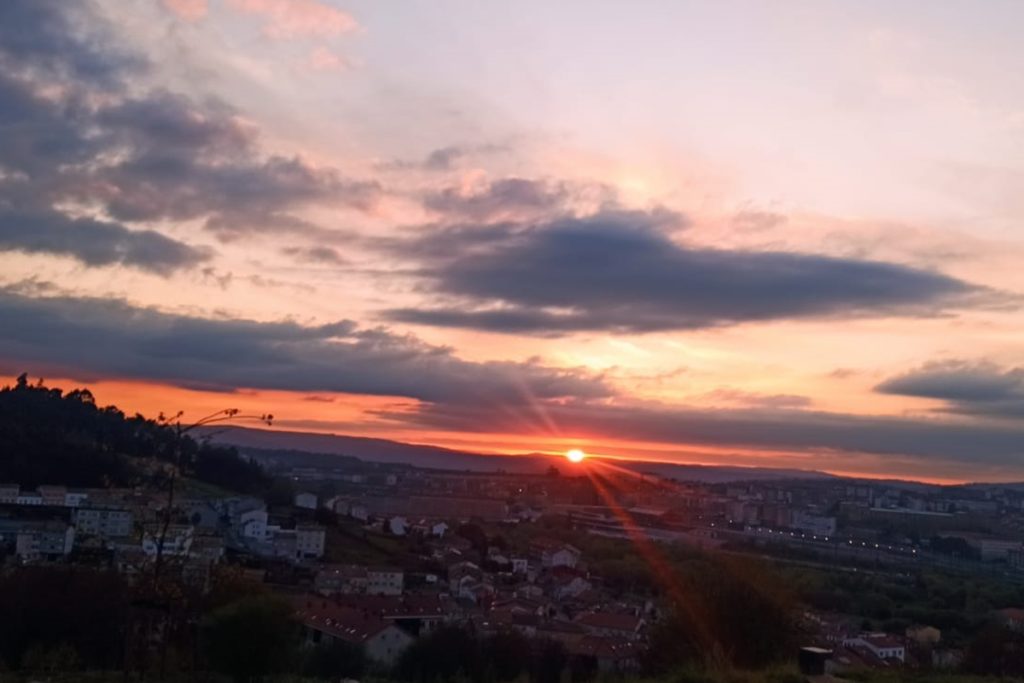 For some people, dusk is a time of tranquillity for reflecting on the day. We're aware of this because we also like seeing how the sun disappears, while the soft light turns the landscape orange. That's why, today, we'd like to recommend 4 sunsets in Santiago de Compostela that you can't miss if you're staying in Inferniño, our tourist apartments.
If you also love admiring the golden, orange landscapes that combine autumn and sunsets, then stay here, because you're going to discover Compostela from high up. Would you like to find out more about these 4 sunsets? Let inferniño tell you all about it!
The Alameda, the most popular sunset with Santiago's residents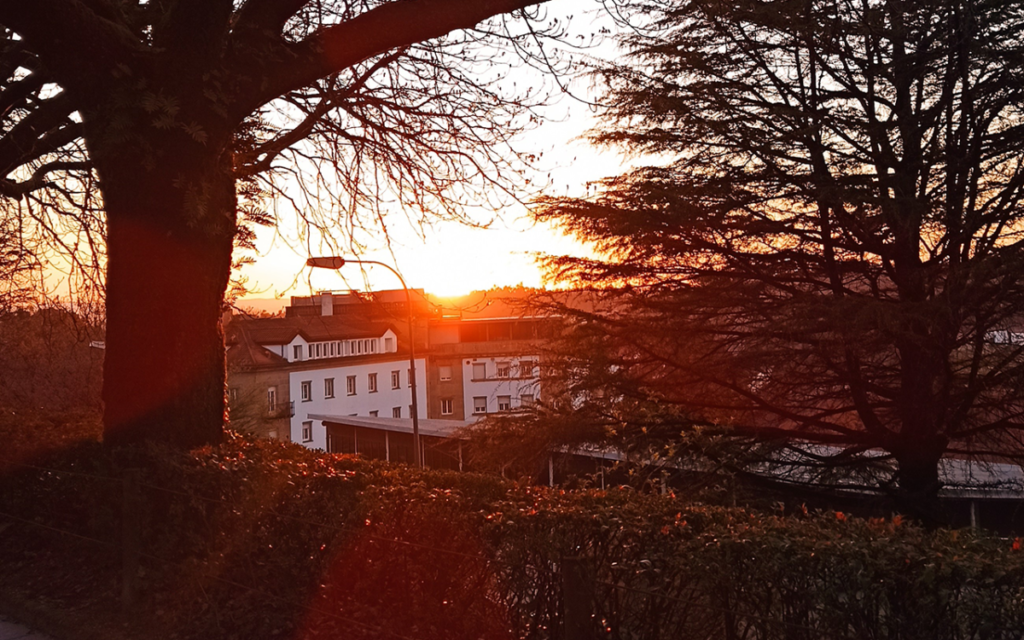 The traditional Alameda Park links the city's south university campus and its old town. Being located in the centre of Santiago, it's the perfect place to enjoy the sunset without wandering far from our tourist apartments. However, before the sun goes down, we suggest going for a stroll around the park and visiting Coralia and Maruxa, the two Marías, one of the city's emblematic statues.
Apart from its excellent location, the Alameda is a peaceful park surrounded by nature and vegetation. A good book will be your best companion for one of the day's special moments. Don't miss it if you're visiting our tourist apartments!
Monte Pedroso, another Compostela classic
If you come to Santiago and ask for suggestions, you'll most probably hear the name of this hill in the city surroundings. Monte Pedroso is Compostela's highest viewpoint and, therefore, the one with the best views of the city. Did you know that?
Apart from being the city's most emblematic viewpoint, it is zoned as a non-residential area, which means that no buildings will prevent you from discovering Compostela. You can go up to it at any time of the day, but if your visit coincides with the last rays of sunshine, you'll fall in love with Monte Pedroso. That's for sure!
Monte do Viso, legends from high up
Another of Compostela's most beautiful views is the one from Monte do Viso. We're not only speaking about a pretty sunset, but there's also a route featuring 10 creatures from Galician mythology.
You can reach this spot from the village of O Viso and the parish of Aríns, as well as from the Galician City of Culture, which is another place where you can enjoy magnificent sunsets in Santiago. Monte do Viso features the clearest views of the city in surroundings full of history and legends, so that you can experience Compostela 100%. Do you fancy visiting it?
Bonaval Park, a must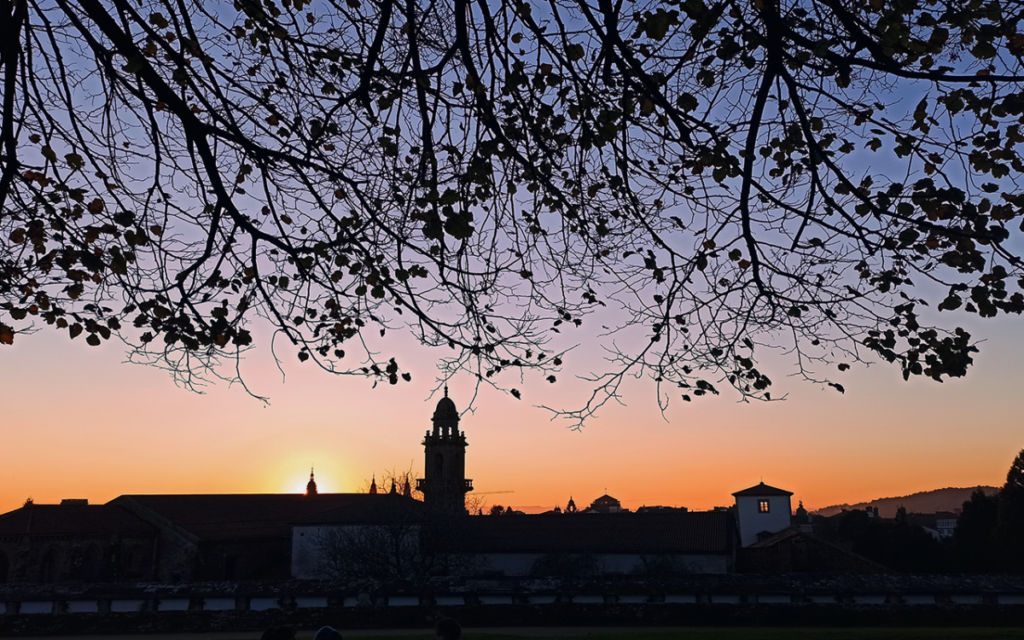 Santo Domingo de Bonaval Park is one of the natural beauty spots you have to visit in Santiago. This former cemetery is the perfect place for watching an awe-inspiring sunset. Sitting down on the grass and contemplating the sun as it disappears behind the Cathedral and the old town is a view you'll never forget.
This park features a bonus; it's ideal for enjoying an autumn afternoon. There's always a nice, lively atmosphere, so spending a good part of the day there is never a bad choice, especially if you stay to enjoy sunset. It's a peaceful place for strolling around featuring spectacular views. Had you heard about it before?
Would you like some more information? These four striking viewpoints will enable you to enjoy magical sunsets that you're sure not to forget. Santiago is an impressive city, especially if you take time to discover it. With these 4 viewpoints, you'll have part of Compostela at your feet. Now you just have to make a booking in inferniño, our tourist apartments. And remember; if you're going to be in Santiago, you can download our 100% Compostela guide to take with you and discover our recommendations.
Although sun lovers will visit all 4 viewpoints to admire the best sunsets, we'd like to ask you a question: if you had to pick, which one would be your favourite?