Our tourist apartments just a few steps away from the Cathedral will be the perfect retreat for getting away from the hustle and bustle of the old town. Inferniño consists of a total of 5 completely diaphanous tourist apartments and an urban cabin, surrounded by a charming, bucolic garden on one side and Santiago's majestic Cathedral on the other. Moreover, the elegant decoration and meticulous restoration of this historic building features a perfect combination of contemporary design and tradition.
All our apartments feature: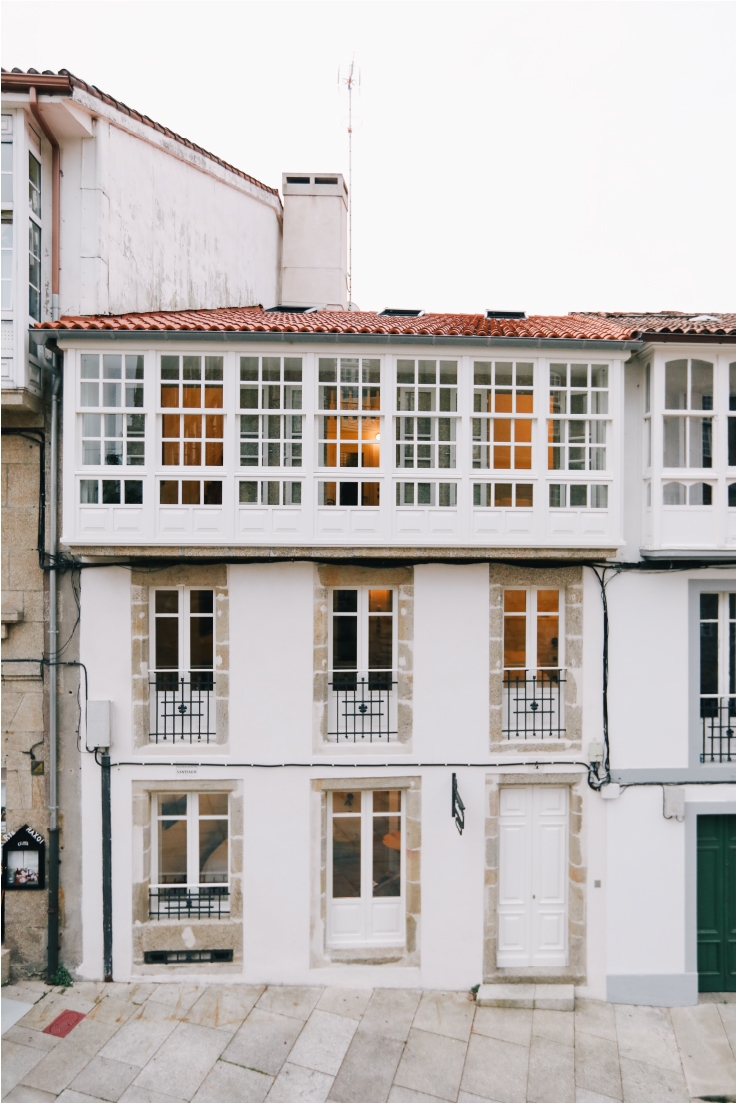 Undoubtedly, one of the great advantages of staying in Inferniño is being able to enjoy this oasis of peace in the middle of the city. This inner garden features a wide variety of Galician shrubs, flowers, plants, and trees. The garden is big enough to enable guests to find their own special corner, where they can enjoy a moment of peace and quiet, while being small enough to create an intimate, private sanctuary.
The striking fountain is the epicentre of the garden, being ideal for relaxing and refreshing yourself on hot days.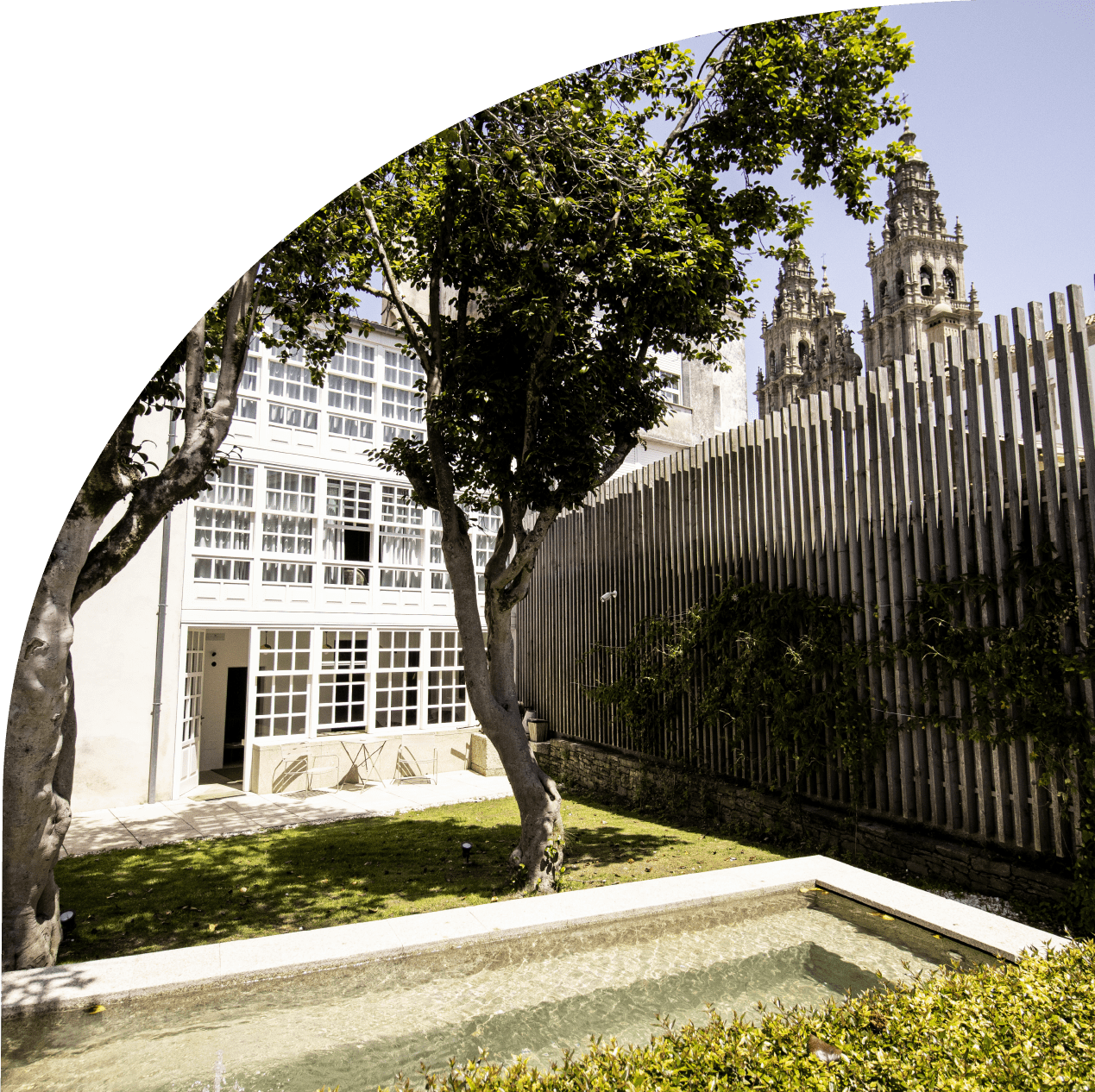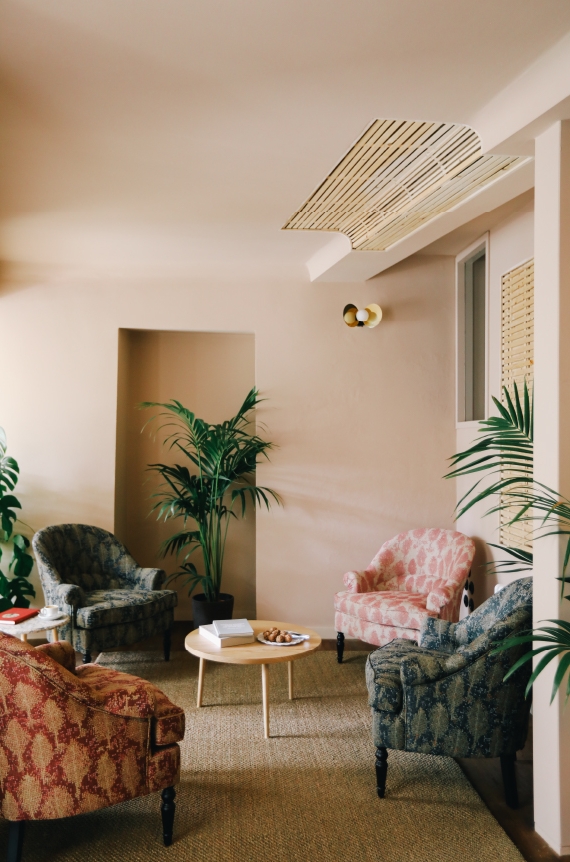 Beyond the foyer, beside the internal garden, there is a common parlour, which is the ideal place for sharing your experiences with other guests or for enjoying a relaxing moment.
Wood, stone, and light combine to create a peaceful retreat featuring comfortable armchairs that you will find hard to resist. Connect to our free Wi-Fi and plan your next route!